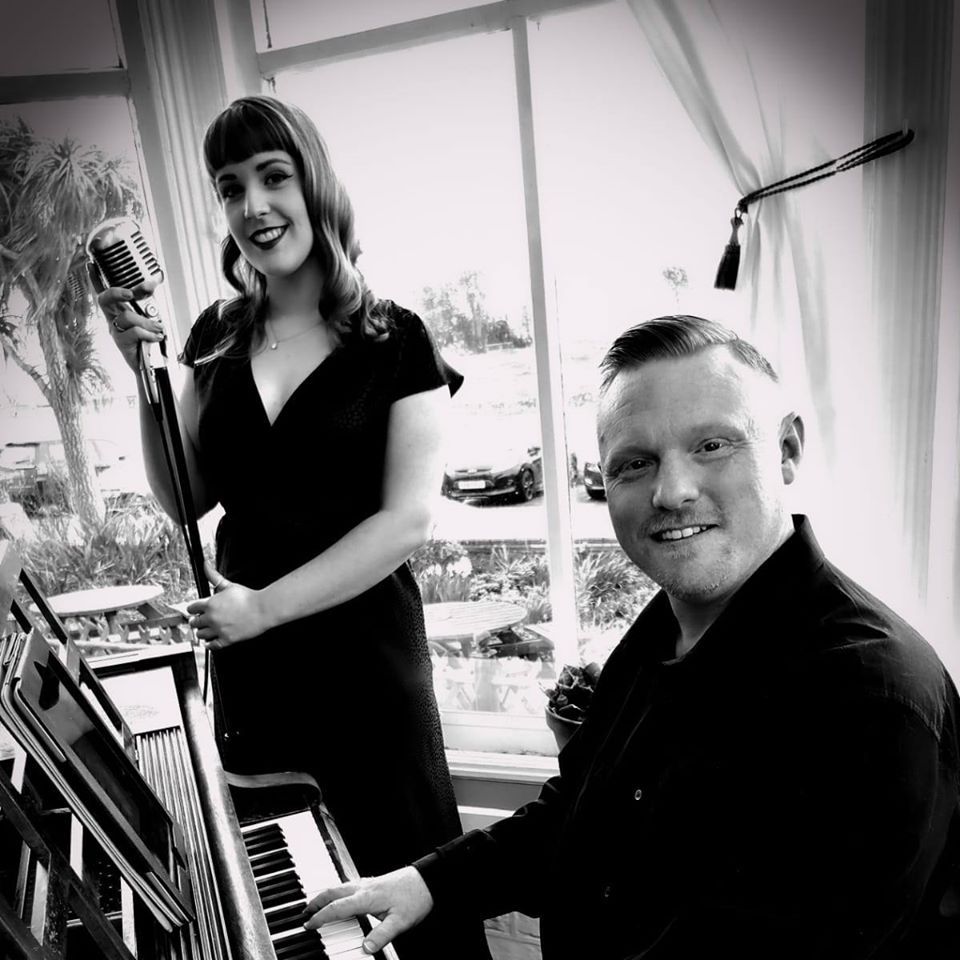 VICTORIA & ANDY
VINTAGE VOCALS AND PIANO ACCOMPANIMENT
Victoria & Andy are not your average duo. With years of performance experience between them, they've teamed up to form an unstoppable act performing classics from every single decade from the 1920s to 2020! Jazz, Swing, Pop, Soul, Blues, Flim, and Stage music - you name it, they play it!
Victoria's versatile, sultry vocals and Andy's creative, dynamic playing blend together to form a beautiful sound. Renowned for their unique arrangements of popular songs, they will fool you into their own versions of classics that you all know and love.
Back in October 2017 Andy and his wife Michelle went to watch the fabulous Jive Aces at Ronnie Scott's Jazz Club. Unbeknownst to them Victoria was on the bill! Victoria has been performing as a guest singer with The Jive Aces for over five years, and was invited to sing with them on this occasion at one of the world's most famous Jazz Clubs. Bizarrely, when Andy heard the name 'Victoria Bass', he thought... "Why do I recognise her?". Andy & Victoria had both been playing at a restaurant in Hythe, crossing paths every weekend, with their names on the board! After the performance Andy introduced himself to Victoria, they soon realised that they were both from Folkestone and that forming a duo would be an amazing idea.
However things had to be put on hold! Victoria went off to university and achieved a First Class Honours Degree in Proffesional Music Performance, while Andy took Kent by storm, performing at several venues, events and occasions and gained residency's at both The Grand Hotel and The Clifton Hotel. Andy also started performing on board ships and completed several contracts with Brittany Ferries, playing to listeners from all over the UK!
Fast forward a few years, Victoria & Andy meet again! Having always stayed in touch online and supporting each other over social media, they decided to meet up for a rehearsal... the rest is history!