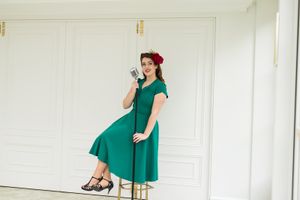 the grapevine
1 Conduit Hill, Rye TN31 7LE 
2023 marks Victoria's second year performing weekly at this wonderful jazz bar from 20:00-23:00. 

2023
September            
Thursday 7th              
Thursday 14th             
Sunday 24th        
Thursday 28th  
October          
Thursday 5th   
Sunday 8th      
Wednesday 11th       
Thursday 19th   
Thursday 26th         
Sunday 29th 
November      
Thursday 2nd      
Wednesday 8th      
Thursday 9th         
Friday 17th     
Sunday 19th   
Friday 24th           
December    
Wednesday 1st     
Thursday 7th       
Thursday 14th    
Sunday 17th        
Thursday 21st      
Wednesday 27th      
Thursday 28th    
2024
January
Wednesday 10th
Wednesday 17th
Wednesday 24th
Wednesday 31st

February
Wednesday 21st
Wednesday 28th

March
Wednesday 13th
Wednesday 20th
Wednesday 27th

April
Wednesday 10th
Wednesday 17th
Wednesday 24th

May
Wednesday 8th
Wednesday 15th
Wednesday 22nd
Wednesday 29th

June
Wednesday 12th
Wednesday 19th
Wednesday 26th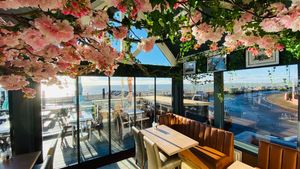 the waterfront
FMarine Parade, Hythe CT21 6AW
Victoria has been fortunate enough to hold a residency at The Waterfront since October 2020. You can find her performing there at least twice a month. Currently we have only booked in dates for the first quarter of the year, check back for more!

September
Sunday 10th (14:30-16:30) 
Wednesday 27th (19:00-21:00)

October
Sunday 5th (14:30-16:30) 
Sunday 15th (14:30-16:30) 
Sunday 22nd (14:30-16:30) 
Friday 27th (19:30-22:00)
Sunday 29th (14:30-16:30) 
November
Sunday 19th (14:30-16:30)  
Sunday 26th (14:30-16:30) 

December
Sunday 3rd (14:30-16:30)
Friday 15th (19:30 - 22:00)
Sunday 17th (14:30-16:30) 
Sunday 24th (14:30-16:30)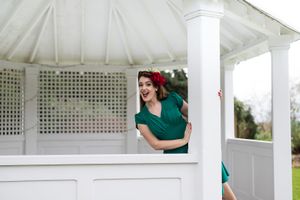 solo public dates
Sunday 24th September 2023 - The Lamb Inn, Swanley 14:00 -16:00
Sunday 3rd February 2024 - The Wishful Thinker, Lenham 16:00 - 18:30
Sunday 5th May 2024 - The Wishful Thinker, Lenham 16:00 - 18:30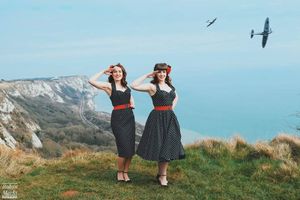 The Dulcettes
The swinging sound of two vintage voices harmonising together to become The Dulcettes. 
Check our website for our public dates - www.TheDulcettes.com.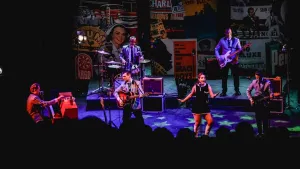 The Bluejays
Victoria is fortunate enough to be performing in The Bluejays's touring theatre show, Rave On.  Visit their website for more information!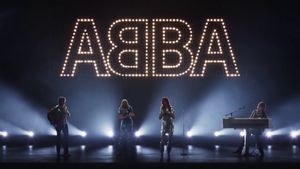 abba
Waterloo - The Best of Abba 
Here is where you can find Victoria performing in the theatre show celebrating all of ABBA's greatest hits. 
Check dates here: 
https://waterloo.showplanr.com/
Name of The Game - The Abba Show
This is the act that Victoria was fortunate enough to travel to India with in 2022 to perform their ABBA show. We mostly perform at private functions and events but check back here for public dates.